APRIL 2020
CORONA.
ISOLATION.
KEIN POP UP.
MASKENPFLICHT.
ABER EIN ATELIER.
WIR NÄHEN COMMUNITY MASKS.

29 02 2020
UM DEN ABSCHLUSS VON POP-UP3 ZU FEIERN, HABEN WIR ZUSAMMEN MIT LUKAS OPPENHEIMER UND SEINEN FREUNDEN EINEN FUNDRAISING-ABEND VERANSTALTET.
ALL PROCEEDS ARE FOR REFORESTATION PROJECTS BY PRIMA KLIMA E.V..

THERE WERE  ONE OF A KIND T-SHIRTS WITH AI GENERATED PRINTS BY LUKAS OPPENHEIMER , WHO ALSO PLAYED MUSIC.
AUßERDEM GAB ES VERSCHIEDENE KUNSTDRUCKE IM GEGENZUG ZUR SPENDE.
TOGETHER WE HAVE RAISED 341€ SO FAR.
DONATIONS ARE STILL WELCOME: PAYPAL - TREESINYOUREDO@GMAIL.COM
PRINTS ARE STILL AVAILABLE. DROP US A MESSAGE: EDO@EDOGOODS.COM
20 02 2020
second inline skate VOD night
90s tribute
<3
(S)LOW FASHION
SPORTSWEAR BASICS.
MADE IN TURKEY,
USING DEADSTOCK FABRICS.
LIMITED EDITIONS.
EDITION 4 –  NOW AVAILABLE ONLINE IN 4 UNISEX SIZES (S-XL).
EDITION 4 –
further development in two divisions
2. popup shop / Atelier Nov 2018 – Feb 2019 in Berlin, Neukölln.
creating a harmonious colour palette with existing deadstock fabrics.
our (s)low fashion basic collection of t-shirts and sweatshirts is complemented by our timeless workwear pieces – we call it contemporary tailoring.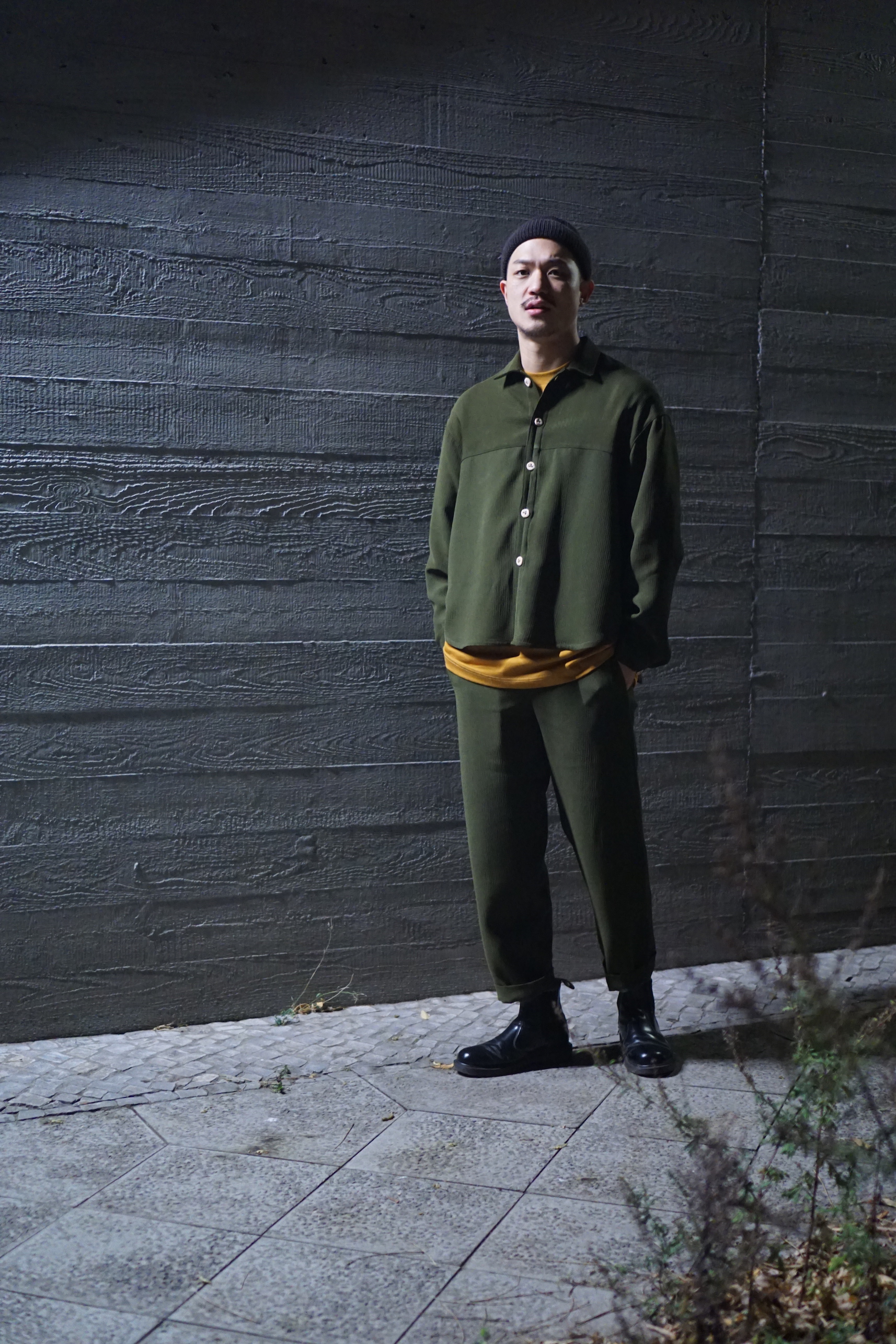 CONTEMPORARY TAILORING
MADE TO ORDER BY US UPON REQUEST. NOT AVAILABLE ONLINE.