14 08 2020      EDITION6

everything    you    make    returns    to    earth    as    either    food    or    poison.
INTRODUCING EDITION6 – CONTEMPORARY TAILORING
We further developed our signature patterns with regards to reducing off-cuts and
working steps to the minimum while increasing comfort, unisex fit and style to the max.
Made on demand,
designed for longevity and circularity,
stitched locally by skilled craftspeople,
using carbon neutral organic fabrics.
100% crafted in Germany, including the fabric.
100% organic cotton, including the sewing threads.
100% carbon neutral.
100% comfort.
#supportlocalbusiness
In time, strangers become familiar faces
and sometimes even friends.
Through the daily routines we choose, we shape our world
and create bonds that then shape the future.
A series of analogue images were shot in collaboration with photographer Hannes Meier.
They show EDO EDITION 6 on people from the neighbourhood whom we meet day after day on our way to work or during breaks.
The people who make everyday life special through their nature and their work.
APRIL 2020
CORONA.
ISOLATION.
NO POP UP SHOP.
MANDATORY MASKS.
BUT AN ATELIER.
WE ARE MAKING MASKS.

29 02 2020
UM DEN ABSCHLUSS VON POP-UP3 ZU FEIERN, HABEN WIR ZUSAMMEN MIT LUKAS OPPENHEIMER UND SEINEN FREUNDEN EINEN FUNDRAISING-ABEND VERANSTALTET.
ALL PROCEEDS ARE FOR REFORESTATION PROJECTS BY PRIMA KLIMA E.V..

THERE WERE  ONE OF A KIND T-SHIRTS WITH AI GENERATED PRINTS BY LUKAS OPPENHEIMER , WHO ALSO PLAYED MUSIC.
AUßERDEM GAB ES VERSCHIEDENE KUNSTDRUCKE IM GEGENZUG ZUR SPENDE.
TOGETHER WE HAVE RAISED 341€ SO FAR.
DONATIONS ARE STILL WELCOME: PAYPAL - TREESINYOUREDO@GMAIL.COM
PRINTS ARE STILL AVAILABLE. DROP US A MESSAGE: EDO@EDOGOODS.COM
20 02 2020
second inline skate VOD night
90s tribute
<3
(S)LOW FASHION
SPORTSWEAR BASICS.
MADE IN TURKEY,
USING DEADSTOCK FABRICS.
LIMITED EDITIONS.
EDITION 4 –  NOW AVAILABLE ONLINE IN 4 UNISEX SIZES (S-XL).
EDITION 4 –
further development in two divisions
2. popup shop / Atelier Nov 2018 – Feb 2019 in Berlin, Neukölln.
creating a harmonious colour palette with existing deadstock fabrics.
our (s)low fashion basic collection of t-shirts and sweatshirts is complemented by our timeless workwear pieces – we call it contemporary tailoring.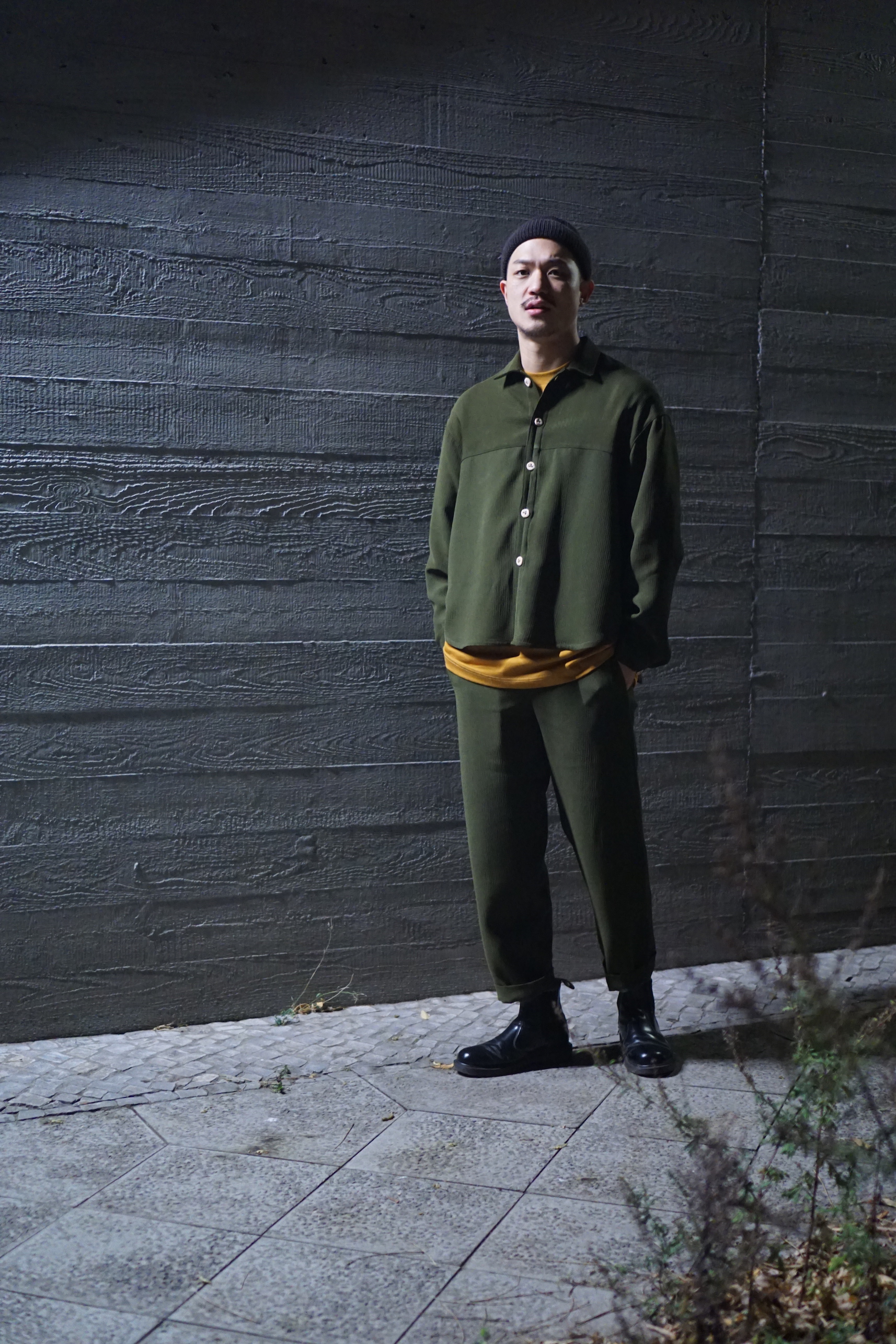 CONTEMPORARY TAILORING
MADE TO ORDER BY US UPON REQUEST. NOT AVAILABLE ONLINE.